Contact Us
We do not have internet service at the gym. Contact us by telephone during office hours.

The office phone is (863) 325-8494.
Mailing Address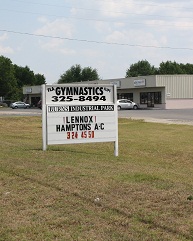 501 Burns Lane
Winter Haven, FL 33884
Office Hours
Monday - Thursday
3:00 pm - 7:00 pm
Friday
3:00 pm - 6:30 pm

Closed Saturday and Sunday
Driving Directions
Please go to our Directions page.